Using the file editor of filemanager in cPanel is an easy way to edit files for who is not comfortable using command line (SSH access), its self-explanatory process, however, some files including .htaccess is hidden by default, here is how to make them visible so you can select and edit them.
To make the .htaccess file visible and all other files start with a dot:
1. Access cPanel from your admin area, launch the filemanager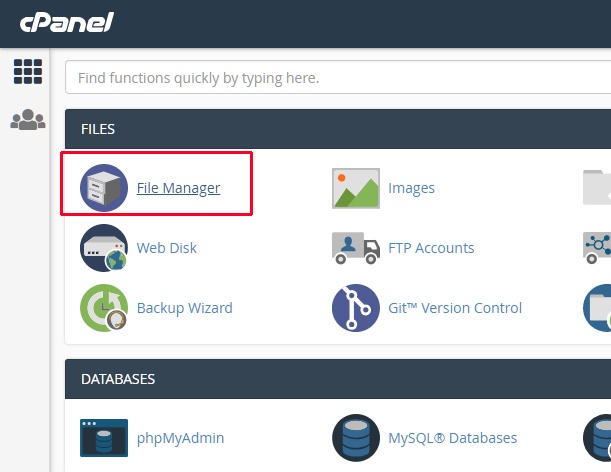 2. In Settings, enable "Show hidden files (dotfiles)" option and Save.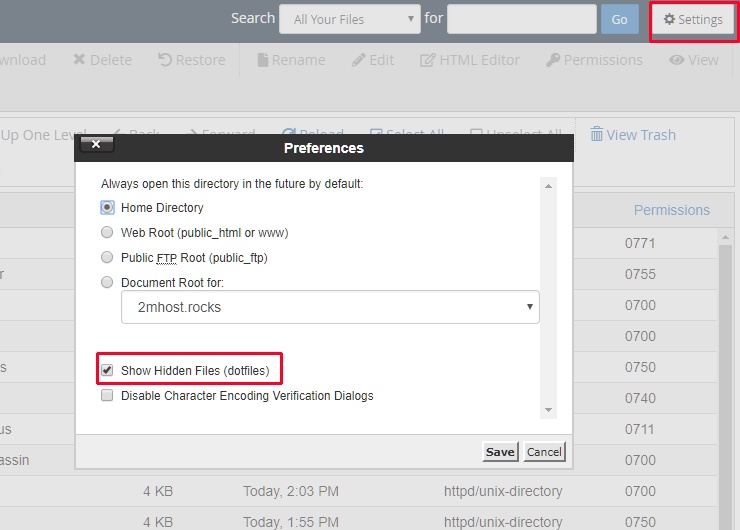 3. You are ready, double-click into /public_html folder and .htaccess will be visible and ready for editing.