2Mhost registers domain names using large reseller accounts with Enom.com and OpenSRS.com. This provides no access to manage individual domain names.
To transfer your domain name registered by 2MHost to another registrar/host, you need to initiate the process from your next host or domain registrar.
Prerequisites:
You can transfer the domain name no less than 7 days before the expiration date, or the transfer may fail. Any transfer requests will be ignored if the domain name has already expired.
60 days must be passed after domain registration or last domain transfer to be able to transfer.
Get the EPP code
A domain authorization code (also referred to as an Auth Code or EPP Code) is required to initiate the domain transfer process, you can get the code email to domain registrar email address from your admin area > domains > select domain > transfer out tab.
The system will show the registrar email address, and will check if domain is locked, you can use same area to unlock the domain and get the EPP code sent to your mail box.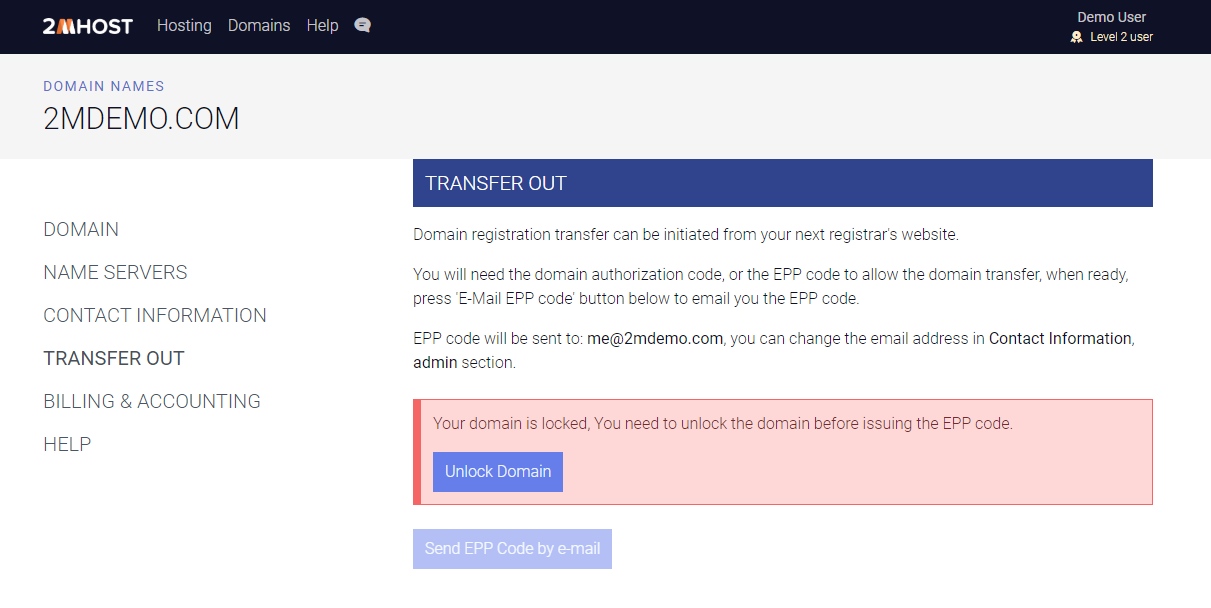 If the email address is no longer available, you may change the contact email first in Contact information tab.