2MHost offers free SSL to all hosted websites. The SSL certificate will be installed automatically not after 24 hours of hosting account activation. If your hosted website is built with our free online website builder, then you will need to be sure that your website is loading over https by default.
To do that, check the Settings menu in the website builder:

Then enable 'Publish Site with forced HTTPS' option: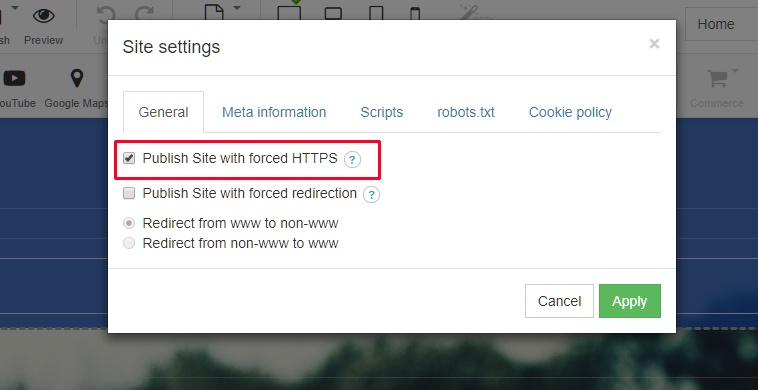 Re-publish your website and you are done.