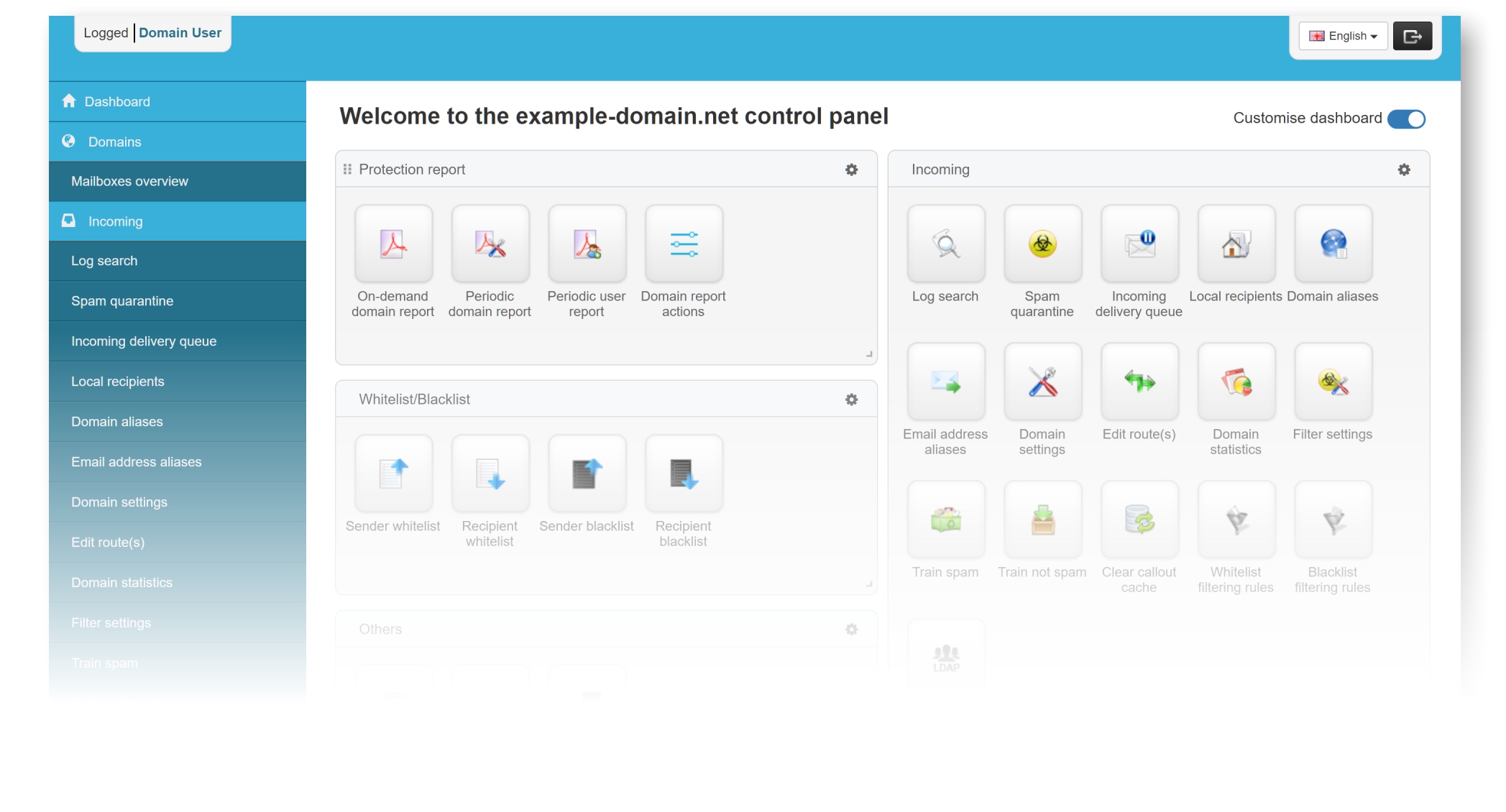 Although SpamExperts is pre-configured to do its job without any extra tuning, SpamExperts offers a comprehensive log-search tool with advanced quarantine options. This allows you to check the status of any email which passed through our system.
SpamExperts offers a wide set of tools to manage the filter, including attachment management, white-listing, and blacklisting tools.
2MHost offers SpamExperts™ advanced spam filer as a free add-on in the Personal-x2 web hosting plan and above, and as a paid add-on in the Personal+ hosting plan.